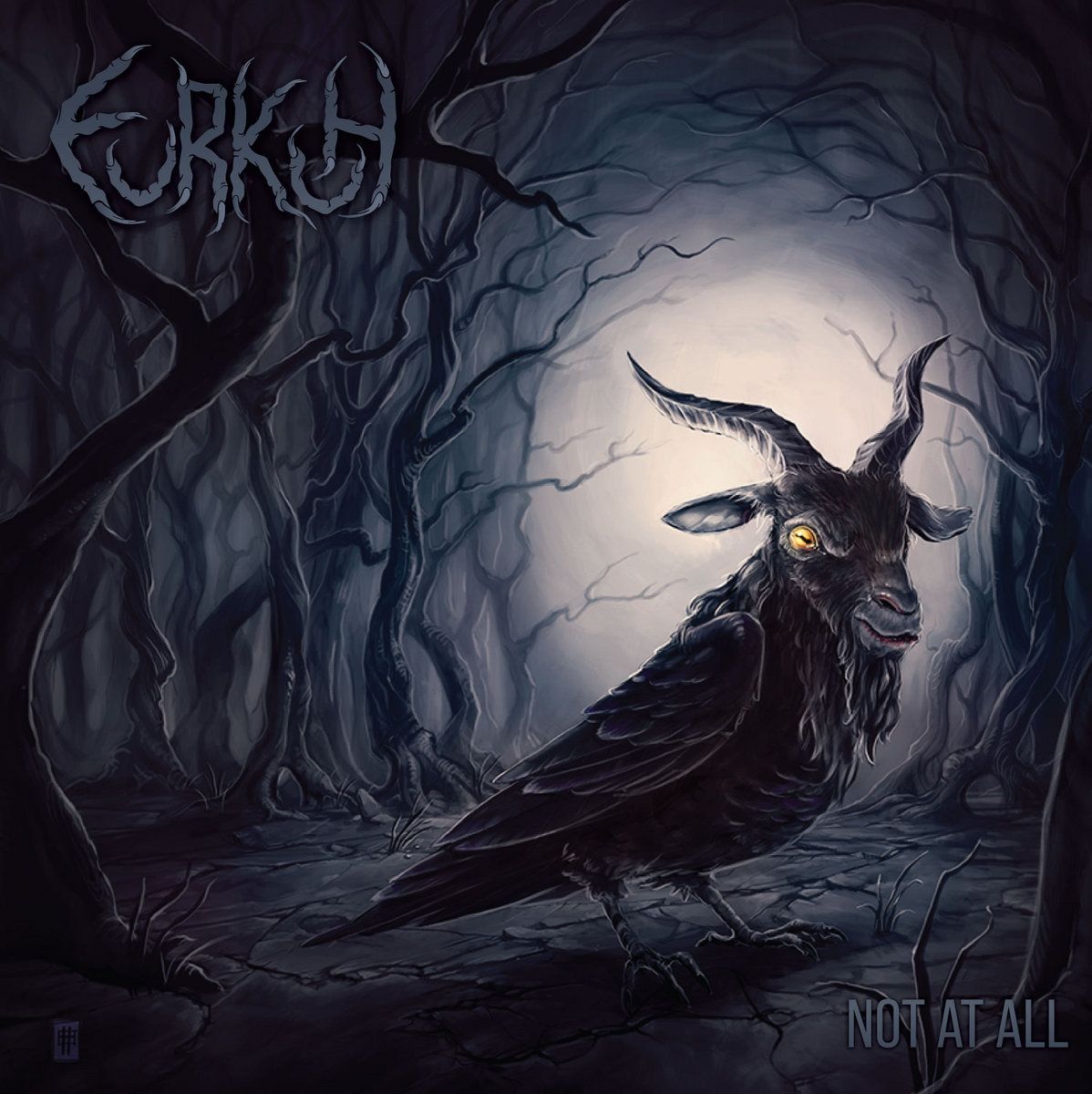 Eurkuh is a one-man black metal project out of Wagga Wagga, 'the place of many crows'. This four track EP, 'Not At All' is the debut release from the project, and is a very impressive piece of work for a new act. 
It is grim and filthy, dark and evil, played at a mid-pace tempo and with clearer production than one might expect from a solo black metal studio project. The style wouldn't be completely out of place next to certain tunes from Hate Forrest, Deathspell Omega, Leviathan, or Judas Iscariot, although not quite as fast or aggressive. The heavy parts are great, and the vocals delivered solidly, but perhaps the standout parts are the quieter acoustic sections, with some super brooding chorus/delay sounds on the guitars. 
In keeping with the theme of it's origin, the artwork is very cool with what looks like a rams head on a crows body, I can only imagine a clever take at an image of black metal from Wagga. 
'Not At All' was released in January 2021, and can be purchased for any price from eurkuh.bandcamp.com 
Review Score 7 / 10 
Vincent van Goat - Hornography