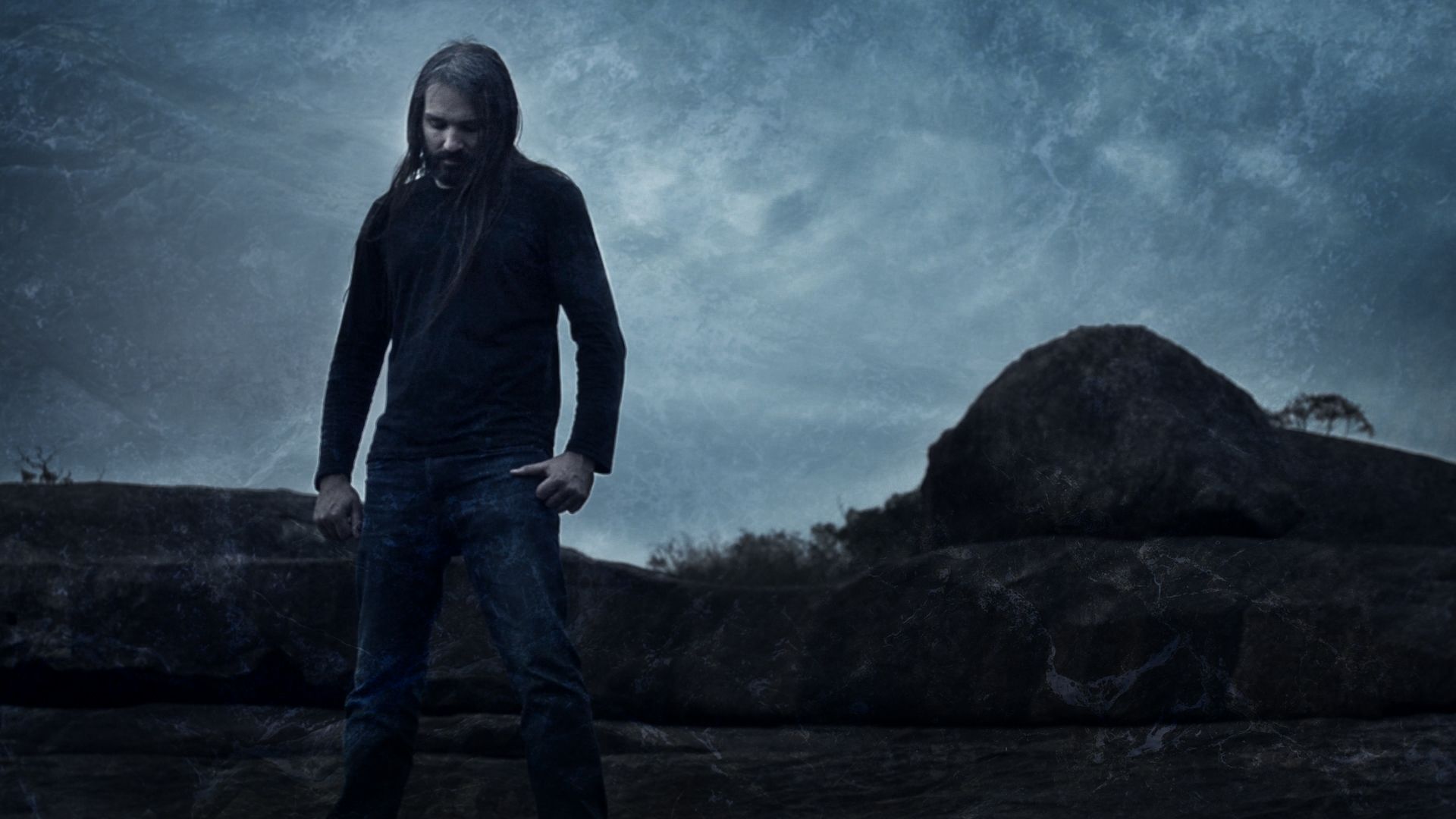 Give us a quick rundown of the LITHIK story so far & can you also tell us what the name LITHIK means? 
The inception of LITHIK was around 2 years ago, and essentially came about from me just wanting to write some music for myself, outside of an actual 'band'. Not so much that I didn't want to compromise with someone or anything that dramatic. More that actually putting a band together has a lot more to it than just making music. So I just wrote and recorded the songs in the style I wanted, singing about rocks and the slowly grinding processes of time, and figured I would work out the rest of it when I had to. I've had a lot of help along the way, Ashley Large basically handling the many elements I don't know how to do, Jesse Millea lending keys and her voice, Al Smith mastering the album and here we are. Weather the Storm came together pretty painlessly as far as first albums go, and has been met positively, so I'm looking forward to continuing on and doing some more.    
As for the name LITHIK, it comes from the ancient Greek work for rock, 'lithos'.   
Labels & webzines often like to write at the end of a bio or review with the term 'for fans of' such & such bands. But really I think the band itself should be telling us this. So enlighten us if you would. LITHIK is for fans of? 
Agalloch, Solstafir, Paradise Lost, Primordial, Rotting Christ. At least, that's what I'm a fan of. 
Your new album, 'Weather The Storm', is due for release on Nov 5th independently. What would you say to a metal punter now to convince them to part with their bitcoin or credit card & grab themselves a copy? 
If you have ever had an existential crisis thinking about rocks, this is certainly for you. If you haven't, well, maybe it'll encourage you to have that existential crisis.   
Speaking of bitcoin, if you were going to start your own cryptocurrency, what would you call it & why? 
'Leather and Sweat', who wouldn't want to buy that?   
A lot of bands in the current climate are adapting & coming up with some interesting & out there ideas for merch. Anything you plan on doing differently? Or if not, what do you have on offer at the moment? 
I've got shirts and vinyl, so not really breaking too heavily out of the norm. Sometimes the classics are the classics for a reason though, right?   
KISS vs IMMORTAL – what's your band preference here? 
Immortal for sure. At The Heart of Winter. Forget about it.  
Life always presents itself with hilarious or crazy moments, that forever stick in your mind. Any moments like this stick out for you LITHIK, or any fun fact you can share with us? 
Unfortunately most of LITHIK's events that have occurred have been a single person working alone in a spare bedroom, which doesn't result in great stories. Just sounds kind of creepy really. There were some odds moments filming the Lithification of Time video though, as there was some sort of long distance cross country type race happening at the same time in the bushland we were wandering around in, so we'd have to occasionally pause to allow some poor bastard to continue their 20km run or whatever they were doing. We got a few confused looks, but I maintain that spending their Saturday running is way weirder than me spending it standing on rocks yelling.     
Favourite musical format? Tape, vinyl, CD or digital and why? 
Digital, for convenience. Vinyl if I'm going to get something physical, despite it being extremely inconvenient and quite wankerish   
What formats will your album be available on? 
Digital and Vinyl, either end of the convenience scale. 
Hypothetically, your next album is out, you've booked a massive national tour. What would be your ultimate Australian heavy music line-up that you would take with you to support you on it? 
I like a bit of a mixed bill, and in alphabetical order, to not show bias or playing order: 
Elderflower melancholic melodic black from Perth 
Elkenwood atmospheric black metal from Brisbane 
Galaxy old school heavy metal from Melbourne 
And Lithik being Sydney based    
Given the plague is here to stay for a while & I'm gonna need shit to check out, recommend us a stupendously good: 
Record Label - Séance Records has a bunch of cool things out over the last couple of months   
Album –  Pestilential Shadows – Revenant, and Ichor – The Black Raven both recent releases from Séance Records  
Artist (as in artwork) – Luke Mills AKA Scourge Art if you like black and grey grimness  
Beverage – Young Henry's Newtowner is an ever reliable companion 
Restaurant – I've only recently gotten out of a few months of lockdown, but one of my first stops once I got out was The Tudor Hotel in Redfern. Having said that, I can't wait to get back to Perth and get a steak in the Rosie's beer garden.
And lastly, finish off this sentence if you would.  
Manowar would have to be….the vaguest band ever. I just wish they would write a song that describes what volume I should play their music, their thoughts on metal in general, and of course, what to do about wimps and posers.