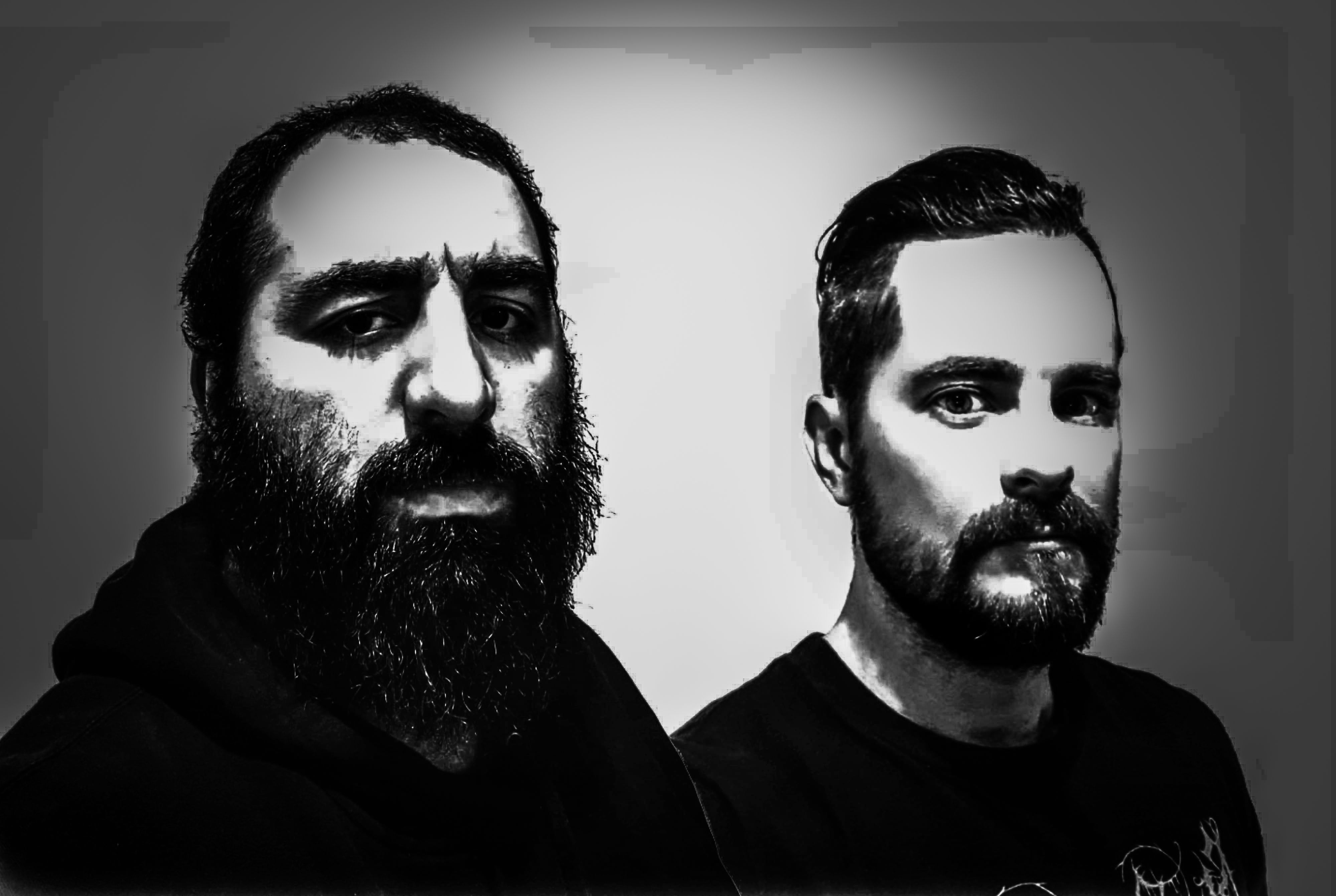 How did BELETH begin & who came up with the band name? 

We started out as a recording collab back in early 2020, at the start of the whole Covid shitshow. I'd had a few songs written and recorded for years, but could never find anyone to record vocals, or anyone committed enough, or a vocal style that suited. So I flicked out a few posts to some Facebook groups and Seb was one of them who got back to me. He sent me a demo and I loved it. From there he recorded vocals to the few older songs, then after that we dove straight into the album. 
As for the band name, it's probably cheesey as fuck, but I've always loved weird demonic, haunting type shit, so I don't care. In demonolgy Beleth is the 13th Spirit Of Solomon, a king of Hell who has 85 legions of demons under his command. He supposedly would ride a pale horse and music would be heard before him. I found the name just searching through demon and spirit names looking for something that suited the dark kinda music we were writing, and something that sounded cool as a band name. Beleth was one of them so we decided on that. The idea for the intro track "Thirteenth Spirit" and the outro track "Denouement" was how I imagined the music would sound that came before Beleth on his horse. 
Labels & webzines often like to write at the end of a bio or review with the term 'for fans of' such & such bands. But really I think the band itself should be telling us this. So enlighten us if you would. BELETH is for fans of? 
I always struggle with this one. But I guess fans of Lamb Of God, Carcass, Devildriver, Illdisposed, Kataklysm, and bands like that could be interested in our stuff. People who like a bit off groove in their death metal could get into it. 
What are your ultimate goals for BELETH? 
At the moment our ultimate goal would be to play some shows toward the end of the year. It's a bit of a challenge to make happen when we live in different states, but doable. 
At the moment you are a 2 piece feed. Any thoughts on adding more pieces to the bucket to make for a full band? Regardless, are live shows on the cards in the future? 
For sure. At the moment we've got some guy's learning the songs to get a full line up together and play some shows, hopefully toward the end of the year. So we'll see how that works out. Being in different states is even more of a pain in the sphincter at the moment with borders closing all the time and lockdowns and everything else. It'll be a right a pain in the arse to make happen, but see how we go. 
Your debut album, 'Silent Genesis', is out now through multiple labels. What would you say to a metal punter now to convince them to part with their bitcoin or credit card & grab themselves a copy? 
I'm sure they've spent $10 on worse things. But even if punter's buy the album and think it's shit, they could still use the CD as a frisby, or hang it in their tree to keep the crows out of their yard or something. So it won't be a complete waste of money at least. 
We did a little research on the name BELETH. From what we could find he is a king of hell & rides a pale horse. Did you call the band BELETH because you like horses or is there more to it than that? 
Haha, nah horses I couldn't give much of a toss about. I tried to ride one once and sucked at it, the thing nearly kicked me off multiple times. We just thought the name Beleth sounded kinda cool and suited the dark sound we doing. 
If you were going to start your own cryptocurrency, what would you call it & why? 
Haha, it's never crossed my mind. Maybe Bitchcoin or Shitcoin or something, fuck knows. 
Life always presents itself with hilarious or crazy moments, that forever stick in your mind. Any moments like this stick out for you BELETH guys, or any fun fact you can share with us? 
Nah not really anything hilarious that sticks in my mind. But in some of Seb's vocal tracks I'd have to edit out noises his baby would make in the background, and other random shit. So for shits and giggles I edited a baby noise in right at the end of First Born. 
A lot of metal bands seem to be busting out covers of popular 'non metal' songs of late. And as we were speaking of horses previously, any chance we might see you guys covering something cool like Daryl Braithwaite or Missy Higgins? 
Horses by Daryl Braithwaite, what a banger! We wouldn't be able to do that masterpiece any justice though. What about a Wiggles cover song? Henry The Octopus or something could be a goer. 
Favourite musical format? Tape, vinyl, CD or digital and why? 
I don't really care much for tape. I don't mind vinyl, I've started getting a bit of a vinyl collection going the last year or so. Its becoming a bit of an addiction. But for quality, CD and digital for me. 
What formats will your album be available on? 
It's available both CD and digital download through our Bandcamp page. Scorched Earth Records and Narcoleptica Productions done a small run of CD's with a 2 page insert, and then there's also a buttload of presses by Wormholedeath that have a full 8 page booklet with lyrics. That'll also be distributed worldwide via Aural Music Group. Digital distro is through The Orchard Music Inc (Sony Music). They're also doing a special edition Japanese press as well which is pretty fuckin cool. 
Hypothetically, your next album is out, you've booked a massive national tour. What would be your ultimate Australian heavy music line-up that you would take with you to support you on it? 
Fuck, there's so many. To name some off the top of my head. Werewolves, Maniacal, Abramelin, Dead Sun, A Night In Texas, Hatescape, Goathanger, Parkway Drive, The Bones Of God, Aeons Abyss, Descend To Acheron. There's so many good ones, the list would go on.
Given the plague is here to stay for a while & I'm gonna need shit to check out, recommend us a stupendously good: 
Record Label – Everlasting Spew Records 
Album – With All Their Might by Dyscarnate, and Necro Sapiens by Baest 
Artist (as in artwork) - Rotted Artist or Remedy Art Design 
Beverage – Heartwood Devil In The Detail whisky 
Restaurant – Hero Of Waterloo 
And lastly, finish off this sentence if you would. 
Manowar would have to be…. 
The He-Man's of the music world