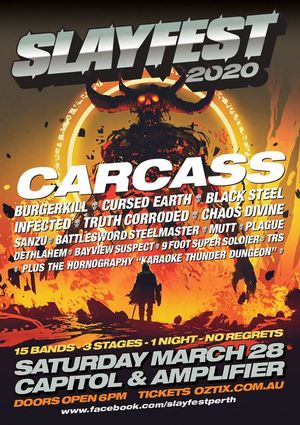 Our next Hornography edition will be part of SLAYFEST and we are pumped to be involved again after last years sell out!! 
The Hornography "Karaoke Thunder Dungeon" will be open upstairs in the Capitol room from 6.00pm to 9.45pm. 
And yes you guessed it, there will be plenty of heavy metal Karaoke. 
Plus some extra special additions to be announced very very soon! 
Get your tickets to Slayfest at http://soundworksdirect.eventbrite.com / www.oztix.com.au