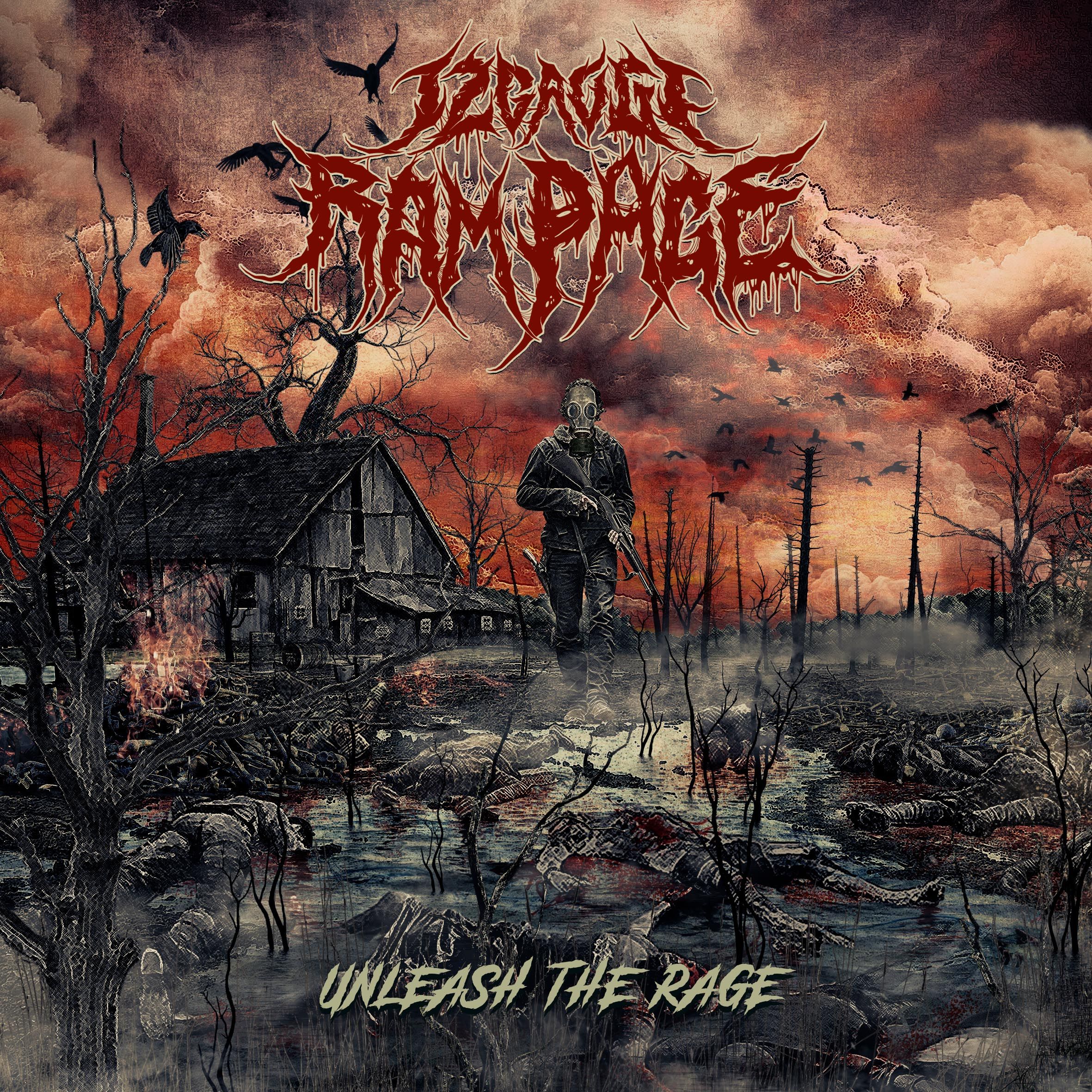 To put it bluntly, this shit is off it's fucking head! They reckon their own brand of violent, slamming death metal could grind the beak off an ibis. Understatement if you ask me, this could grind the tusk off a woolly mammoth! And what is more remarkable is there is no use of guitar on this album whatsoever. 12Gauge Rampage are a lethal 3 piece extreme outfit with drums, vocals, bass & every distorted riff you hear on this album has been ground out by bass only. Not that you could pick it at all, which goes to tell how ridiculously good the bass playing is on this album.  
Charging out of the Blue Mountains of NSW, 12Gauge Rampage spawned their musical 'journey' just 18 months ago. So the fact they have found their feet on the very first album is an exceptional feat in itself. Many bands take years & multiple records to find the own sound, but these guys have smashed out a feral, abrasive mix of grind, death, slam with a decent smattering of groove & machine gun like drumming straight off the bat. As well as the insanely sick bass work, the vocal variety & performance should also be noted with a tip top mix of savage throat wrecking screeching to tough as fuck death, to guttural lows. 
12Gauge Rampage certainly don't mince their words whilst also having a deliciously Aussie flavour with song titles such as 'Killed More Cunts Than Covid', 'Long Necks & Dole Cheques', 'Your Fucken Mate' & 'Wouldn't Even Piss On Ya'. With very efficient song crafting, the average song length is about 2.30 mins so they definitely don't piss about either. This is a harsh, unforgiving album from start to finish & once you've listened to it once, you're gonna wanna chuck it on again. 
Too many bands use the term unique in their bio's & press releases & for the most part, none of them are. Far from it. But here with 12Gauge Rampage I am thankful to say we do have something unique & well worth giving a go. 
Easily one of the best albums this cunt has heard this year! 
Review Score 9/10 
Gary Goat - Hornography