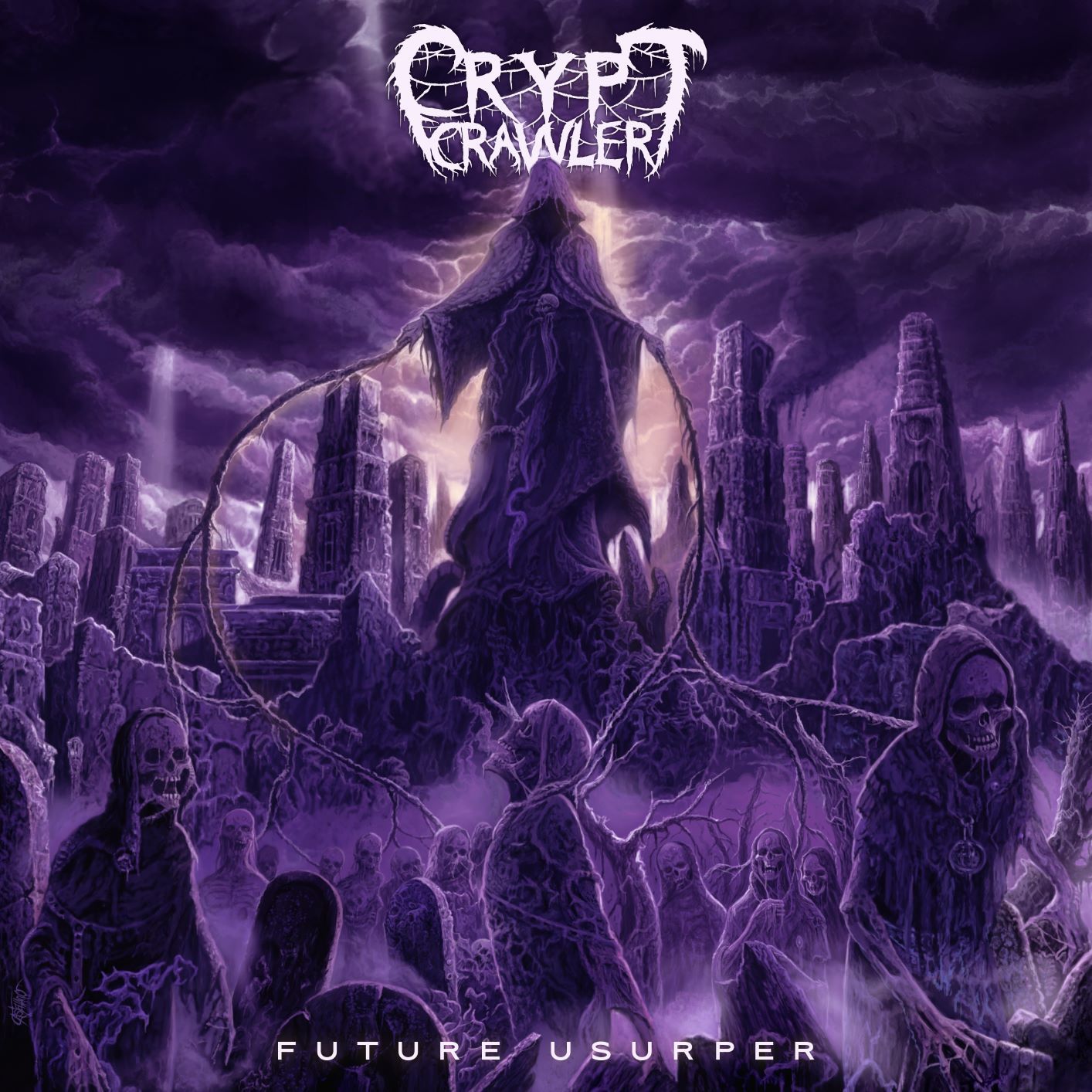 As far as death metal goes, Crypt Crawler's 'Future Usurper' is as about as old school as it gets. 
In the modern day where it all seems to be about cramming as many drum beats & notes into a single bar as you can, it's refreshing as fuck to hear a younger band churning out classic sounding late 80's / early 90's death metal that sounds as good now as it did back then. If you dig the USA & Swedish death metal scenes of that time, then this is 666% worth listening too. 
What we have on 'Future Usurper' is Crypt Crawler punching out grooving rolling riffs you can actually hear, backed by sensible solid drumming with great rhythmic changes that beckons a mighty headbang. 
Add to this a top notch vocal performance & well crafted, carefully constructed guitar solo's that reek of dark eerie melodies that match the lyrical content & the overall feel of the album very well indeed. 
It's a difficult task to pick any standout tracks as the album is full of killer and zero filler, but my horns would go with Inherent Complexion, Future Usurper & Choir Of Reprieve. 
Yngwie Malmsteem may never understand what less is more means, but Crypt Crawler certainly do. 
Add this one to your Aussie death metal collection! 
Review Score 7.5/10 
Gary Goat - Hornography