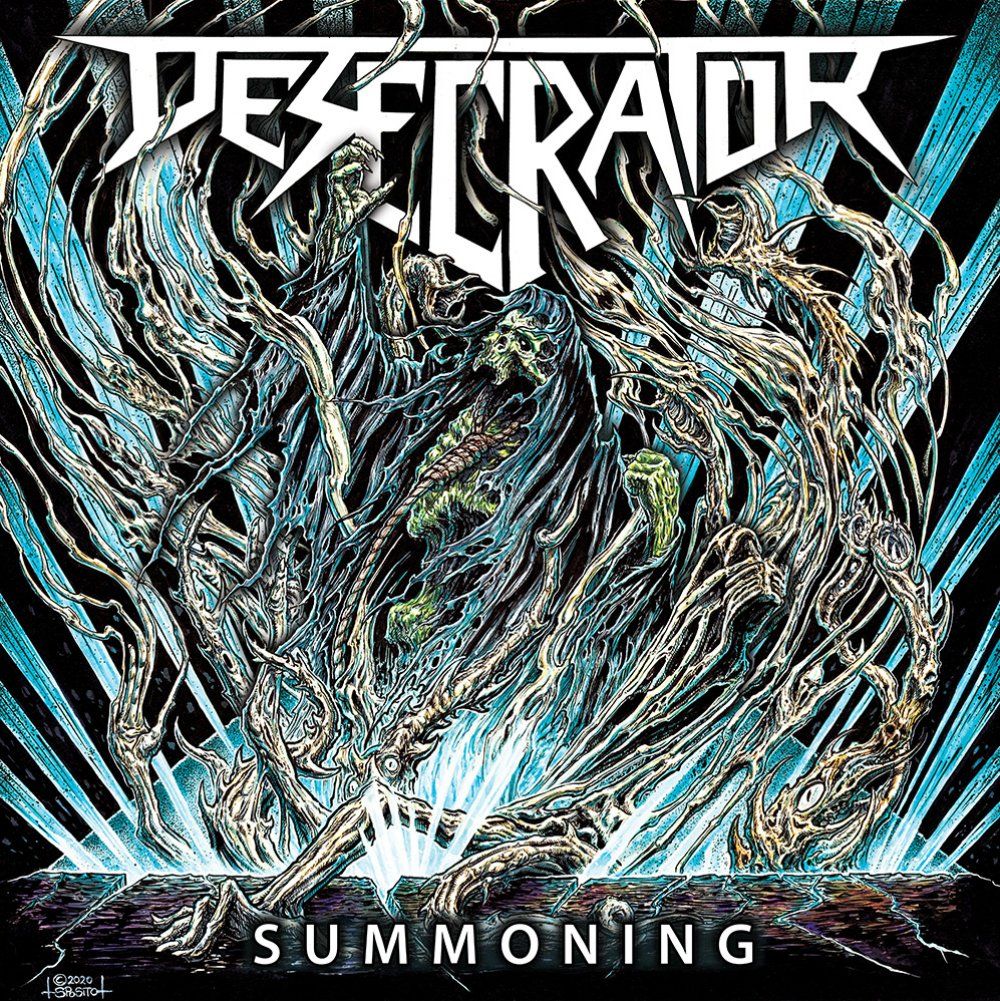 Melbourne's DESECRATOR released their first album back in 2011 and have been flying the flag for Aussie thrash ever since. This four piece has been up there with Aussie metal's most hardworking acts over the last decade, seemingly always on the road with a fanbase that is ever growing. Now in 2021 they present their third album SUMMONING which is another great slab of what they do best, but with a bit more maturity and refinement in songwriting making it arguably their sickest effort yet! 
Opening with a creepy and intense barrage of sounds introduction, it then blasts straight into the title track which is also the first single from the album. As some may have heard on the recent music video for this song, this represents the unique thrash sound that DESECRATOR have perfected - Fast power cord transitions, catchy harmonised licks and plenty of trem picking, matched up with tight double kicks and punchy toms and snares, they got it all covered. 
The clean vocals have a heap of gruff toughness to them, not indifferent to classic stuff like Testament or Exodus for example, with an evident Aussie accent for that unique touch. The constant energy and fast tempo of the guitars and drums will please fans of modern speed stuff like Stalker and Evil Invaders. 
The thrashy insanity continues throughout tracks like Hate At First Sight (another one with a ripper new video), Manic and The Devil You Know, all oozing with speed and energy. No need for a morning coffee anymore, a dose of Desecrator will wake you up and keep ya goin all day. 
Review Score 8.5/10 
Vincent van Goat - Hornography
Available 27th August 2021 
Pre order album > https://desecrator.net 
Pre save on Spotify > https://ffm.to/summoning-album