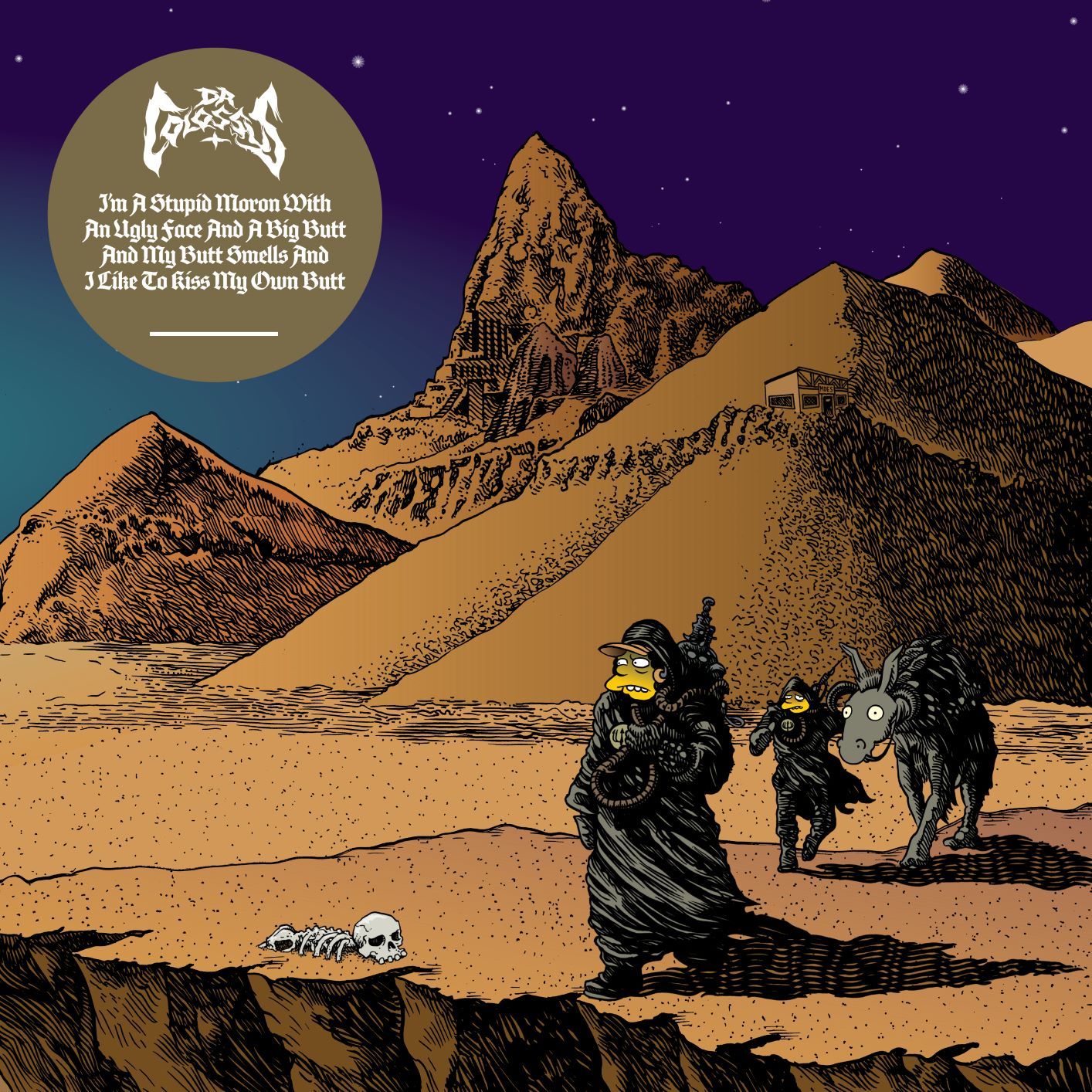 Heavy music album title of the year is already here! For those unknown to Dr Colossus, their riffage leans toward the doom, rock, stoner area and they are devout Simpson nerds. Which may explain to some of you, the album title & the fact they supported the Ned Flanders themed band Okilly Dokkily in 2020. As lighthearted & silly as it may seem, the music itself is far from that. What we have is a rolling, rollercoaster ride of epic proportions by a bunch of guys who know how to put together a catchy & cleverly written song. There is some seriously good stuff here. Mountainous & meaty down-tuned riffs interlaced with moving clean sections, tasty thick guitar solos, cracking drums, the odd classic 70's keyboard sound & the vocals, well. Vocalist Dr John knows his shit and delivers an outstanding mix of dirty rock fuelled grit that seamlessly intertwines with soaring cleans.  
Standout tracks to me are definitely Pickabar, which I think any band of this style would be proud to own, Sex Cauldron & Hummingbird Of Bengal. 
For those who may need more reference points, if you are into anything that remotely sounds in the vein of Orange Goblin, Kyuss, Electric Wizard, Monster Magnet and the likes, do yourself a favour & get involved with Dr Colossus. 
Review Score 8/10 
Gary Goat - Hornography