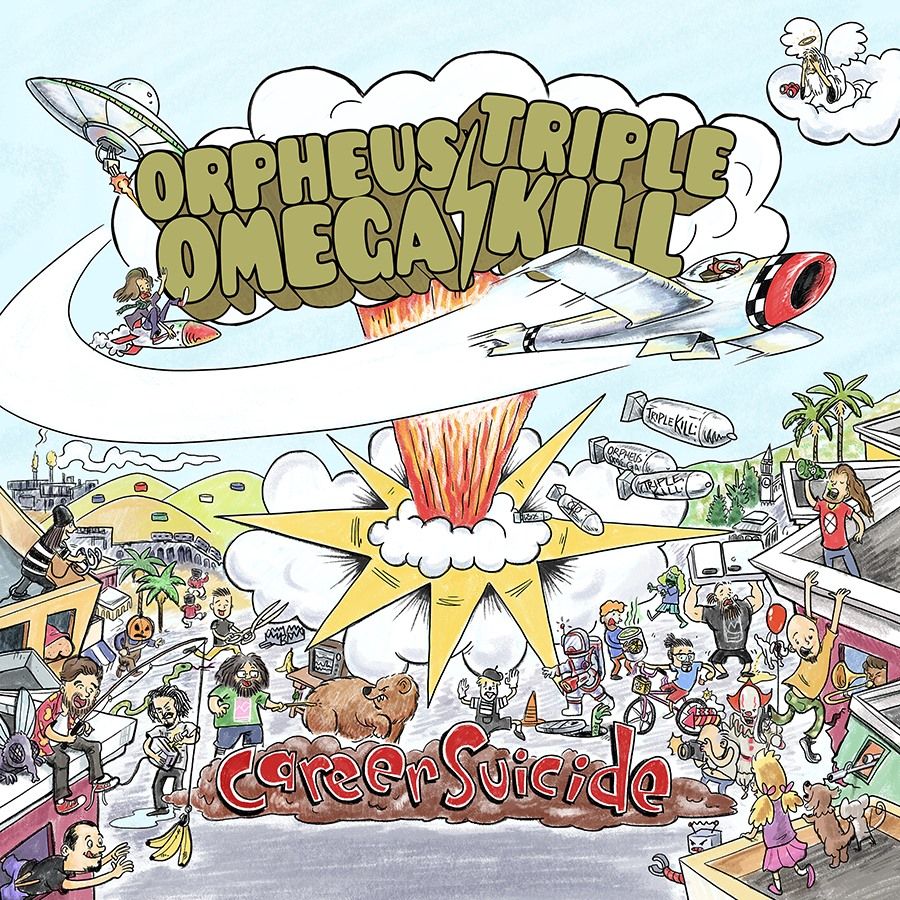 Orpheus Omega and Triple Kill, both from Melbourne, are about to embark on an east coast to and to coincide with this, they have collaborated to produce a split covers EP. 
Titled 'Career Suicide', the EP consist of a collection of 90's pop punk songs from their collective youth, with each band contributing 3 tracks. What you'll find on here are heavier renditions of some the biggest hits of that era from Blink 182, Fountains Of Wayne, Green Day, Avril Lavigne, The Living End & Paramore. 
If you are the kind of metal head that eats bullet belts for breakfast & only smile when someone dies, then you are 666% going to hate this. This is an EP purely made for fun & if you are more of a fruit loops kind of breakfast eater who grew up in the 90's & partied on to the huge pop punk hits of that time, then you should enjoy what has been served up here. 
The songs have been 'heavied up' somewhat with each band adding their own little flavours to each track. Recorded & produced at Monolith Studio's (Chris Themelco lead guitarist of Orpheus Omega), the end result is a slick, well recorded & mixed EP. The EP cover is a direct rip of Green Day's 'Dookie' album & adds to the fun element of this release. 
This really is only for the diehard fans of both Orpheus Omega & Triple Kill & for anyone who grew up in the pop punk era who might appreciate some 'metal' covers of their past favourite bands. I won't rate it from a metal purists point of view as it would not be too kind, therefore I will put my party hat on & rate it for what it is. 
Review Score 7/10 
Gary Goat - Hornography