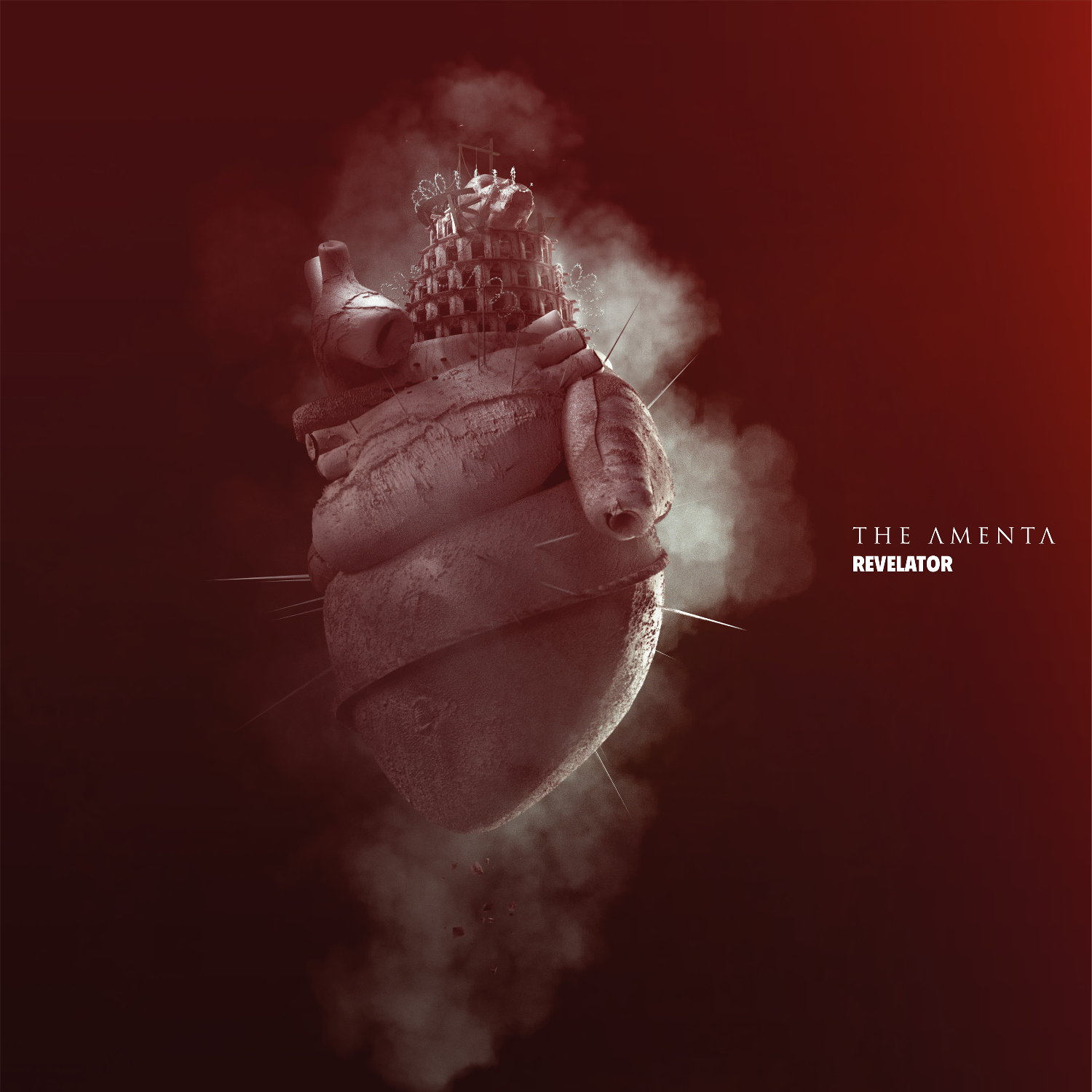 The Amenta have been around in one form or another since 1997, and their sound has changed a lot since the Crucible of Agony days. The opening track even teases an earlier black metal sound, before quickly ripping off that familiar bandage to let the production and weight of Revelator take over. 
Revelator is their fourth album and it is a heavy hitting, different experience. I think the best way to describe the style would be 'eclectic', and that is in no way an insult. Revelator seamlessly melds black metal blasts (An Epoch Ellipsis, Psoriastasis), groovy, almost doomy riffs (Sere Money), and bleak soundscapes (Wonderlost). The album manages to move throughout these different sounds while still holding a single voice or band identity, which is no easy feat. 

Some of the vocals are so chanty that I can imagine them being belted out by a crowd of Meshuggah fans, but then they're replaced by a clean, Kristoffer Rygg-sounding lyric, which then cuts to a post-apocalyptic electronic melody that sounds like it's been damaged from a nuclear blast. On paper, this sounds like a jarring mess, but it honestly all pulls together to create a big, dark whole. 
If I had to pigeon hole The Amenta's Revelator, I'd say it's 'post black metal', but I think that's only because it has its own sound and doesn't easily sit in another genre. If you want something interesting that isn't afraid to blast your ears and then take you to an eerie electro-desert landscape, then you'll devour this.
Reviewed by BenPM