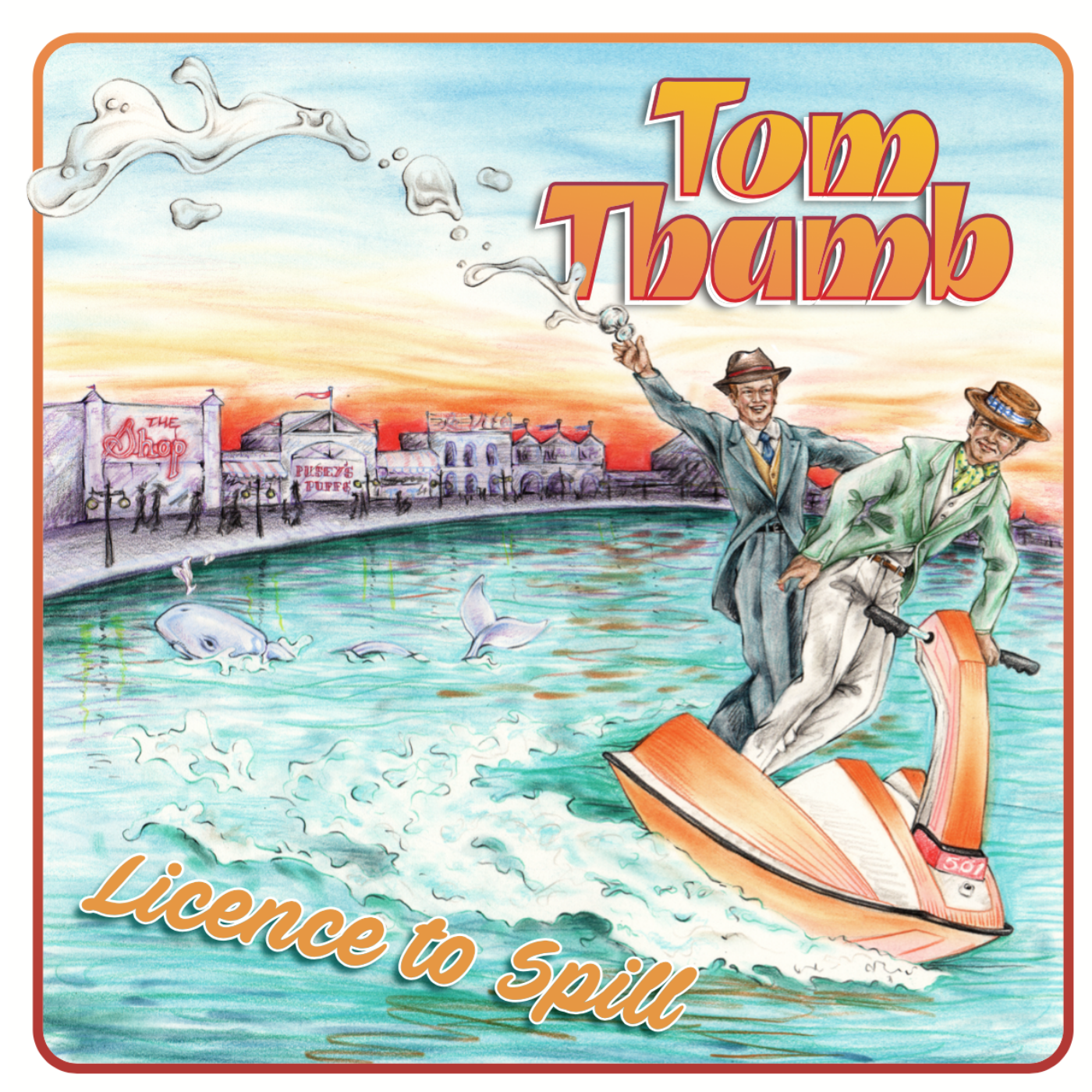 Tom Thumb first splurted their creamy goodness into our ears with their 2019 split release "Thy Kingdom Cum" and what a treat it was. Those ten tracks have now been followed up with a whopping 21 song release, "Licence to Spill". 
Dick Dribbley and Jack Cock know how to utilise their tools to give maximum aural pleasure. These dapper gentlemen come together to make sweet, salty tunes that chug along at a groovy pace. To be honest, their musical prowess and riffs are possibly too good for the subject matter, but that kind of makes the whole thing funnier and more entertaining. Most tracks feel like they're over in the blink of an eye, but you know what they say, "It's not about the size. It's what you do with it that matters". Listeners will certainly be left with infectious, unforgettable hooks stuck in their ears. 
Tom Thumb's music is littered with seemingly random samples which take on whole new hilarious meanings in this context; the best example perhaps being the opener "Sperm Wail", giving some biblical text a much more entertaining and spicy interpretation. Footy, cooking, AFL, even children's nursery rhymes get the Tom Thumb treatment. I'll never look at 'Three Blind Mice' the same way again. No area is off limits and Tom Thumb will get their fingers into every possible place they can find. As long as it's rich and creamy, they don't mind. 
If you enjoy brutal grooves and large slabs of meat garnished with white, creamy sauce, then Tom Thumb's "Licence to Spill" is right up your alley.
Reviewed by Ben @ Cult Etiquette PR